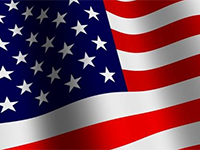 There is a saying of "good things come to those who wait" and this is certainly the case for US online poker players who were on the Full Tilt Poker site. This site was one of the many that felt the full force of the US government on Black Friday. The site was closed down and many poker players were affected through being unable to gain access to their accounts. Players that had money in their account were unable to withdraw these funds and many players have already written these funds off. This is why the news that players are likely to receive a refund in the near future is great news.
The closure of the site take place in April 2011 and this means that US based players have been denied their money for close to three years. The US government seized the assets of the site and many felt that they would be unlikely to get any of their money back. However, with news that Garden City Group, the New Jersey company who are in charge of the remissions process announced that payments will begin shortly. An announcement on their website stated that the Asset Forfeiture and Money Laundering Section of the Dept. of Justice in the United States has authorised the first set of payments. This means that players who have their balances confirmed and ready to be cleared will receive funds.
Poker funds to be returned by February
There was a requirement for players to provide the company with their information and this took place over a number of months. The company announced that successful applicants should receive their payment before the end of February. This may be the shortest month of the year but for some poker players, it will be the best month as they finally get their hands on cash that was rightfully theirs.
The announcement on the site read; "This distribution will include approximately 30,000 Petitions totalling $82 million submitted by Petitioners with timely, complete Petitions, who confirmed their FTP Account Balances. GCG is currently working with the bank selected by the DOJ to set up the payment process."
The fact that over $80million is involved indicates the huge amount of money that was being played on Full Tilt and it suggests that there will be plenty of poker players who will be delighted to be reunited with their money. The site also announced that further updates and direct communication with players who are entitled to funds will commence shortly.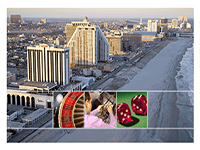 This news has lead a number of poker analysts to weigh up whether the Full Tilt Poker brand will be returning to the United States. With New Jersey, Delaware and Nevada offering online poker games for US players, there is an opportunity for the Full Tilt Poker name to be resurrected for US players. However, the fact that Full Tilt Poker is a room that is owned by PokerStars means that there may not be a relaunch anytime soon. PokerStars have been hit with a two year delay in their hopes of obtaining a licence for New Jersey, which would inhibit the option of Full Tilt Poker becoming an option once again for US poker players.
There is a chance that PokerStars will take steps to satisfy the Division of Gaming Enforcement in New Jersey that they have taken steps to "clean up" their business. If the company undertakes certain measures, it is likely to receive approval for a New Jersey site and this could provide the chance with the opportunity to relaunch Full Tilt Poker for United States poker players.