A site like mine, Balkan Poker Club, is called an affiliate site. Basically, as an affiliate I am trying to promote their product, and in case I manage to find someone who's interested, they'll pay me a share of the revenue a referred player generates. Best of all, this is a live time agreement, and with an established online poker room as Titan Poker you can even earn money from one sign-up years later.
I know that it sounds very easy, but that's not the case, although it's certainly doable for anyone with the right mind set. This way I'm making a couple of hundreds extra every month to supplement my poker bankroll at Titan Poker, hoping to move up another level soon.
I have heard stories from friends who actually make a living this way. That would be one of the best jobs in the world, wouldn't it?
How to become an affiliate?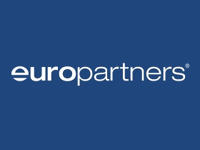 So you are still reading. Great! This is probably because you like the idea of making money while you sleep, or you like to work hard accomplishing that goal. Bear in mind though, that it takes two to Tango. The one doesn't go without the other.
Becoming an affiliate is easy. You click on the link of EuroPartners.com, which is the affiliate network Titan Poker is part of, sign-up… and voilà, you're an affiliate. Now you need a website, so you start-up a free WordPress blog, right? WRONG! Trust me on this one, but it's wiser to do it right from the start. Here's my advice, and I am going to be completely straight forward:
Sign-up at EuroPartners.com (<-) using my sub-affiliate link. Why? Simply because of the fact that I will earn a small piece of the pie, but don't worry, this piece won't be cut out of your pie! Another reason, even a better reason for yourself, is that I already have experience, remember? And I am more than happy to help you to start-up and giving you advice, after all… the better you'll perform, the more money I can earn from you! Eventually you can sign-up your own sub-affiliates.
Find yourself a reliable host. If you are going to create, say an English spoken site, then make sure to register a .com, .net, .org or .co.uk domain name and host your site in the United Kingdom. This is a very important factor to acquire (more) visitors from search engines as Google and Bing. They call this Search Engine Optimization, commonly referred at as SEO. Of course, this tactic also applies to other countries.UK Hosts which I can personally recommend:
Make sure that the host (which ever you may choose) has PHP and MySQL in its package. Choosing one of the two above can't go wrong, as these two hosts are as solid as they can get, and that all for a very reasonable price.
A good domain name is very important. A perfect match would be best, but in my case someone was before me when I tried to register titanpoker.com 😉 So I came up with balkanpokerclub.com, nice to remember, isn't it? Try to come up with a good and catchy/brandable domain name that includes at least the term cdpoker. Think out of the box and I guarantee that you can come up with something great. Oh by the way, registering a domain name can be done at the same place where you plan to host your site.
Now you'll only need a website. I have already mentioned the free WordPress sites, but instead of having a WordPress site on their domain, i.e. yoursite.wordpress.com, you'll now have to visit WordPress.org and download their free software to be installed on your server. You will have your own customizable WordPress template in a heart beat. I have created a page where you can read more information about how to install a WordPress site, just click on the link to read the details.
So you have everything you need: An affiliate account at EuroPartners.com, a nice and brandable domain name, a host and the software to install a Content Management System, preferably WordPress. In case you have signed-up as my sub-affiliate, thank you very much. Even more important, I will offer you my help starting-up as an affiliate and I will advice about how you can create a kick-ass website!