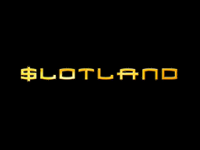 Even though there are not too many US casinos that are available for US players, there are some options that would still stand out from the crowd. It is fair to say that the Slotland site is one that most casino players in the US are well aware of. As the name suggests, the focus for this site is all about slots but there is a fun and fresh feel about this site. A lot of this is down to the fact that the company uses proprietary software, which means you won't find many of the games here available anywhere else.
This means that there is a genuine level of excitement when Slotland delivers a new game for players. The newest game in the Slotland range of casino games is the Super Sevens slot. This is a unique game for the site, one that has been created in house for Slotland and one that is not going to be found on any other site. This means if you want to find out what all the fuss is about with respect to Super Sevens, you need to make your way over to Slotland and try the game out.
New games are always exciting
The game provides a new spin on the classic slot style game and there are 19 paylines up for grabs in the game. After winning combination is struck, players have the chance to play with a free spin and any win that you have with a free spin is multiplied by 7! This is a great incentive and can help players to make an awful lot of money in a short space of time.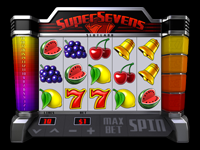 In order to create an even bigger buzz about this US friendly casino game, Slotland offered $17 in free chips to mark the launch of the game. This is the sort of promotion that the site runs regularly, making it a casino site that is worth keeping an eye on. When it comes to software, having an individual outlook on the games that are created can help a site to stand out from the crowd. There is no doubt that Slotland (see the Slotland Casino review here) has plenty to offer for US casino players.
If you like comfort and familiarity, the fact that Slotland is out on its own may put you off the site. However, many casino players will love the fact that this site is able to offer games that no one else can, making it a natural choice for many US casino players.