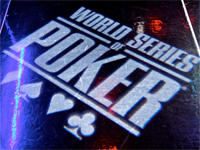 The World Series of Poker is probably the best known of all the poker tournaments in the world. The tournament's fame is hardly surprising when you consider its scale. Over 6,350 players participated in the 2013 tournament main events, and the final promises an overall prize in excess of $8.3 million.
Not just the richest but also the longest-running poker tournament, the WSOP has come a long way from humble beginnings as a challenge to the seven best players in the United States in 1970. For interested poker fans, a history of the World Series of Poker is available at Poker.bovada.lv/wsop for those who want to learn more about the expansion of the tournament.
WSOP 2012 winner, Greg Merson, arrived with no bracelets and just two WSOP cashes to his name. Having been down early in the main event to just 50,000 chips, he recovered to make the final and take the prize of $8.5 million and a champion's bracelet. Merson is not amongst the 2013 November Nine finalists, but his 2012 performance is an inspiration to any poker player.
The 2013 WSOP main event took place in Paradise, Nevada between May 29th and July 15th. With 62 bracelet events attracting a total of 79,471 entries, it culminated in the $10,000 No-Limit Hold'em Main Event. This 10-day event, running from July 6th to 15th and offering a total prize pool of $59,708,800, drew 6,352 players and whittled them down to just 9. The finalists, drawn from five countries, meet in November to decide the overall victor. You can find more details at the WSOP Facebook page.
The Main Event Final Table will be played on November 4th and 5th in Las Vegas, Nevada. Play starts at 5.30 PM Pacific Time (8.30 PM Eastern). The finalists will share a prize pool of $26,662,046, with the winner walking away with $8,359,531. Even a ninth-place finish nets $733,224. It's astounding to think that a journey to play for such prizes could start out with a $1.10 buy-in to play online poker in a Bovada qualifier game.
The chip leader going into the final is the Californian, J.C. Tran. Holding 38 million chips, Tran has also won two World Series of Poker bracelets. Tran is more than 8 million chips ahead of his nearest rival, Amir Lehavot of Israel. Lehavot is the only other finalist to hold a WSOP bracelet. Next in the chip stakes is the Canadian, Marc McLaughlin. A native of Quebec, like 2010 winner Jonathan Duhamel, McLaughlin came into the 2012 event with six WSOP cashes and holds 26,525,000 chips.
The American Jay Farber (25,975,000 chips) and the Frenchman Sylvain Loosli (19,600,000) both arrive at the final with no World Series bracelets, cashes or earnings to their name. Indeed, Farber's earnings of just over $2,000 are the lowest of any November Nines finalist ever. Loosli lists only slightly higher earnings than Farber, but he is an online specialist with over $1 million in online wins. A win for Loosli would be a good demonstration of how online play can offer useful preparation for high-pressure, single-table finals. Another American, Ryan Riess, has somewhat higher live earnings of $30,569 but arrives with just 25,875,000 chips.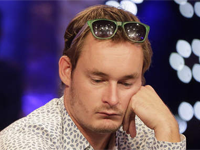 Michiel Brummelhuis is the first player from the Netherlands to reach the WSOP Main Event Final. He arrives with 11,275,000 chips and stands to double his career earnings with an excellent 2013. The fourth of five Americans amongst the November Nine is Mark Newhouse, who brings 7,350,000 chips to the table and has over $2 million in winnings from live poker tournaments. The shortest stack at the final table will be the 6,375,000 held by the fifth American finalist, David Benefield, a part-time student at Columbia University in New York.
The WSOP Main Event Final attracts good television coverage, but if watching isn't enough and you want to get in on the action, the best place to begin is with a poker download from Bovada. You can also check the WSOP schedule atBovada for qualification games and other information. More information about other popular poker news and promotions can be found here.